NetPak's NetPricer works with your software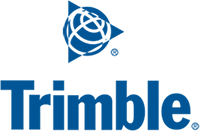 Accubid Estimating Software
NetPricer, the first "cloud-based" online material price update service, seamlessly connects with Accubid (Trimble MEP) for instant material pricing directly from your favorite electrical distributor. Accubid users also have the ability to access the ElectricSmarts' NetPak service. NetPak provides access to the entire electrical industry anytime, anywhere with searchable eCatalogs, certified product data, industry calculators and conversion tables, product specifications, and distributor pricing (through NetPricer) - with access to all of this from your desktop or mobile app.
"The integration of distributor net pricing has been popular among Accubid's customer, said Accubid Founder, Giovanni Marcelli. "Contractor like getting project prices directly in their Accubid estimating system in a timely manner via NetPricer, said Marcelli."
Accubid (Trimble MEP) has been a NetPricer partner since 2006.

Accubid Supplier Link Setup for NetPricer
---
Questions? Just call us. 860-266-7278